We believe it is our responsibility to ensure all our
customers, you and your equines, receive only the very best
products that allow you to compete without having to worry
about the supplements that are supporting your horse.
That is why at HiForm, we go the extra mile for Clean Sport –
Worldwide Codex HACCP, GMP & FeedSafe® Accreditations
Here at HiForm we are 100% behind clean sport. We believe that it is essential for all ingredients to be traceable, that banned substances do not appear and to ensure that there is no cross contamination through excellent process and procedures.
Our supplements are made in Australia and it is therefore important to us that we have certification that is globally recognised as the products are available worldwide and not just in the UK.
Like the purity and efficacy of our trace elements and minerals tissue salts, our manufacturing process follows the same principles, cleanliness and traceability – it is a core to our philosophy.
Our supplements are manufactured in a laboratory that produces products ONLY for human consumption except for Hi Form, this is because all ingredients used in our formulas are oral grade only (for Human Consumption).
Products manufactured in the laboratory are for the Human Sports Market, which is heavily regulated as well as baby products amongst other human health products. We believe we may be the only animal supplement company in the world to be produced in this type of environment.
Our manufacturing laboratory is HACCP certified, and the laboratory premises are registered under the Food Act 1984 as a Food Manufacturer Class 2.
Hellay Laboratories adheres to Good Manufacturing Practice (GMP) which is a system for ensuring that products are consistently produced and controlled according to quality standards. It is designed to minimise the risks involved in any pharmaceutical production that cannot be eliminated through testing the final product.
In addition, Hellay Laboratories has FeedSafe® Accreditation which is specifically for the manufacture of Stock (animal) feed.
WHAT DOES THIS MEAN?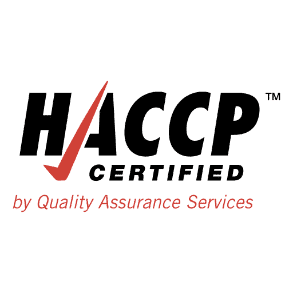 Stands for Hazard Analysis and Critical Control Points. This is a systematic preventive approach to food safety from biological, chemical and physical hazards in production processes that can cause the finished product to be unsafe, and designs measurements to reduce these risks to a safe level.
HACCP plan principles cover:
Identification of food hazards and the necessary risk control measures
Identification of the food safety Critical Control Points (CCPs)
Determination of the critical limits for each CCP
Establish monitoring procedures for CCPs
Plan and take corrective action when critical limits are exceeded
Establish verification procedures for the HACCP FSMS system
Establish documentation and record keeping for the HACCP FSMS system
The SFMCA (The Stock Feed Manufacturers' Council of Australia) operates FeedSafe® as the Quality Assurance Accreditation Program for the Australian stock feed industry. Core to FeedSafe® is Good Manufacturing Practice (GMP) which was developed in partnership with the Chief Veterinary Officer
for each State in Australia with the final document having endorsement from the Primary Industries Ministerial Council.
For Hellay Laboratories to obtain FeedSafe® accreditation, they are required to undergo annual site audits that are conducted by independent third-party food safety auditors.
FeedSafe® is a program aimed at increasing the commitment of the Australian stock feed industry to quality assurance and risk mitigation in the manufacture and use of animal feeds. The SFMCA through FeedSafe® has recognised the need for a broader industry approach to feed and food safety and is providing greater security of supply to the livestock industries.
FeedSafe® plan principles cover:
Premises and mill buildings
Personnel training and qualifications
Plant and equipment
Raw material sourcing and purchasing
Raw material quality and storage
Feed formulation and manufacturing
Product labelling
Loading, transport and delivery to clients
Product inspection, sampling and testing
Customer complaint investigation