WIN A HI FORM CATAGO FIR TECH SADDLE PAD!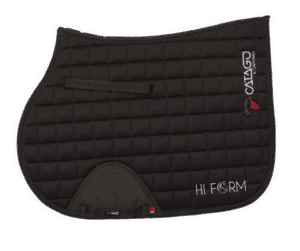 Sign up to our newsletter on the right to enter into the competition to win a Hi Form Catago FIR Tech jumping saddle pad!
You will receive an email to confirm your subscription – you must click on the link "Yes, subscribe me to this list" to be entered into the competition.
The winner will be drawn on Sunday 1st April 2018
For more information please contact us at info@hiformequine.co.uk