Magnesium, Calcium & Phosporus for horses – In the minefield out there, one of our customers sent us a copy of an email they had received from a supplement company. The content of which she was concerned about and rightly so. 
The company was comparing Oxydane to a calmer, which is not the case and advising our customer to swap to their product. 
We thought it would be good to reiterate that Oxydane is a daily supplement that provides all the required and correct ratios of minerals (and vitamins, amino acids and electrolytes) which allows it to be used on a daily basis long term with only brilliant results.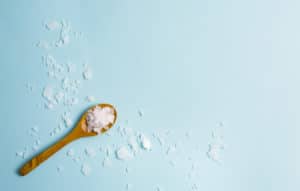 MAGNESIUM is an essential mineral required daily, especially for working horses, as is Calcium and Phosporous. 
To eliminate a mineral will possibly cause other minerals to be out of balance thus causing problems further down the track. 
Excessive calcium interferes with the body's ability to absorb other minerals like Magnesium, Copper, Zinc and Iron. 
Too much calcium and the body will have to work to eliminate excessive calcium via the kidneys which can result in stress on vital organs. 
The main issue with too much calcium is the kidneys and their filtration giving the potential for stones which are very painful and expensive to deal with.
Calcium to Phosphorus ratios greater than 2.5:1 can produce poor hoof and hair quality, kidney stones, decreased reproductive ability, over calcification of joints and soft tissue injuries 
Oxydane is a completely balanced daily formula – no drama, no worry, just great results inside and out.
Are you worried about the magnesium balance for your horse? If you need any advice – nutritional, feeding or behavioural please do feel free to get in touch for some kind advice. Here at Hi Form our main focus is to make and keep horses healthy and happy. You can call us, message on webchat or facebook – or even drop us an email. However you'd like to get in touch, we would be delighted!